This book proposes an annual synthesis of InnoCherche innovation network activity to the executives, the C-level who want to understand this digital disruption we are leaving thru.
InnoCherche is a Business Innovation Network.
We are organizing an across all sectors innovation watch focusing on usages. Since April 2007 and the massive adoption of the smartphone as our new intellectual orthesis, we are changing all our individual usages. The impact will be felt on all the business models and on many management principles.
Our non-profit organization has 2 missions: Help all C-level ...
1) ... anticipate the upcoming digital disruption which will come from the fringe
2) ... act upon it
To do this innovation watch, we organize 4 cross sectorial field trip where during a week with 12 to 20 executives from different companies, different sectors and different functions, we discover together the speed at which our business world evolves and in the evening we share our observation to have as broad a view as possible.
Back in Paris, we continue our usage watch within 8 Think Tank on 8 subjects on which all the C-level must start to form their own opinion (Digital Marketing, Big Data, Open Innovation, New Business Model, New management, Cyber Security, e-Health and e-Education)
This book is a vulgarization exercise and should be understandable by a C-level who has just lived through the first 8 years of this new digital world.
The Author and the team of innovation watchers: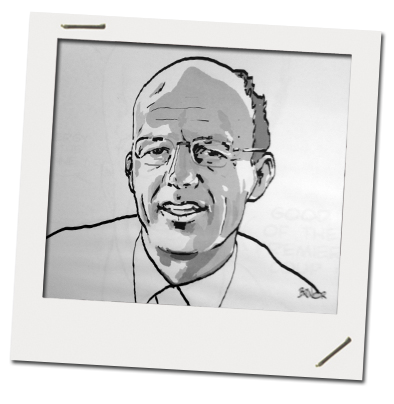 This book has been written under the direction of Bertrand Petit with 100+ InnoCherche ambassadors.
Bertrand has spent most his career within big corporation of both side of the Atlantic. In 2009 and after a first startup experience of 2 years, he created InnoCherche to help his fellow C-level to better understand and anticipate the disruption to come. He is also the organizer of TEDx Issylesmoulineaux.